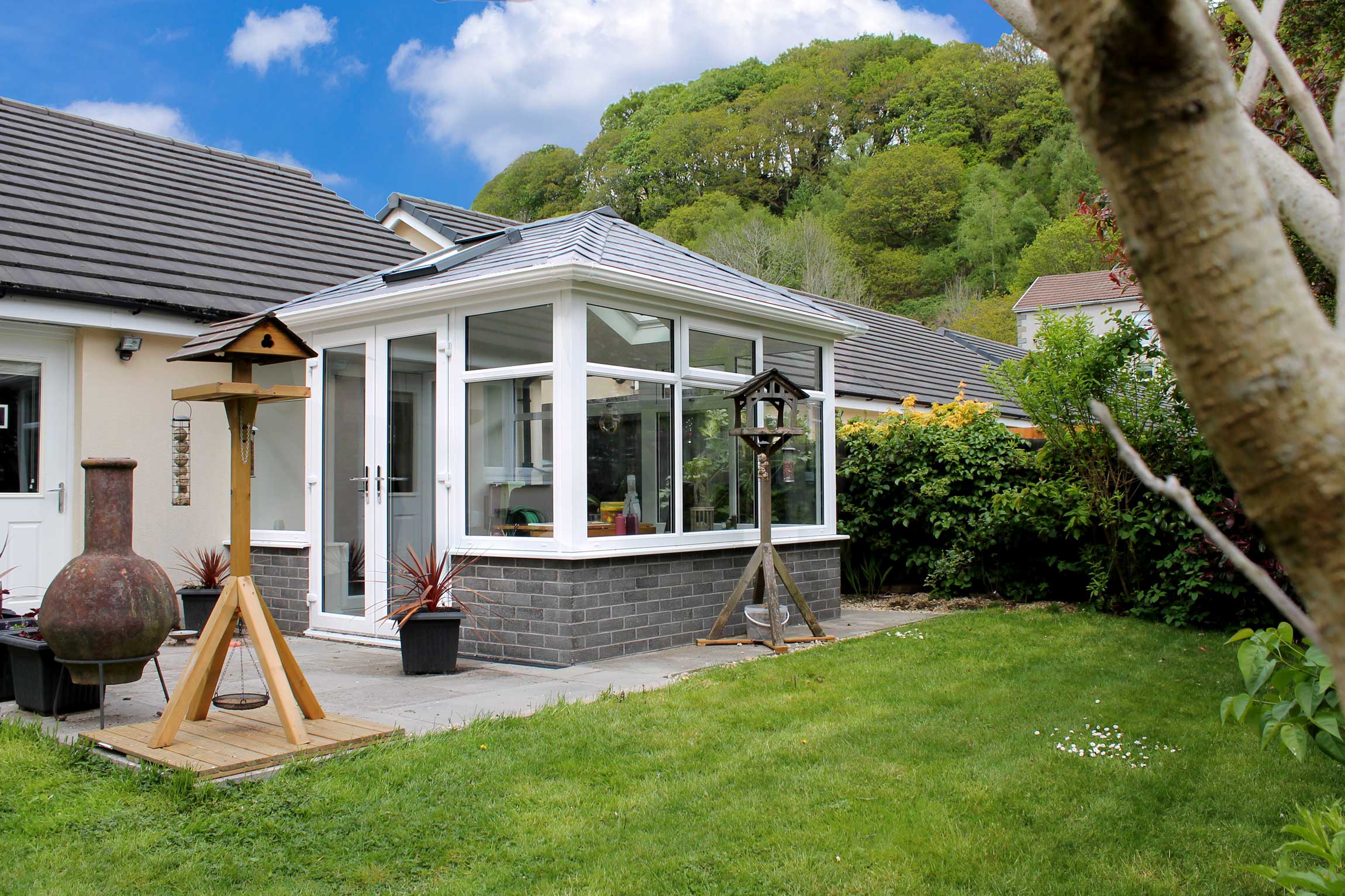 Leka Solid Roof
The Leka Roof has been designed to outperform, as well as outlast, common glass and polycarbonate roofing systems. Approved by JHAI, the approved building inspector licensed by the Government, and patent-pending technologies lead the way for innovation in the industry.
Poor insulation in glazed and polycarbonate roofs on conservatories lead to wild temperature fluctuations between summer and winter.  Glare, at an unbearable level, is also a common complaint from homeowners. The Leka System solves both these issues with proper insulation set into a solid, tiled conservatory roof creating a more usable space all year round.
The Leka System is superior to competitor systems; delivering the performance, efficiency and longevity of a normal roof, and crucially, looking very similar. Concrete effect or slate effect tiles come in a wide range of colours.
Features & Benefits
Enjoy your conservatory all year round

Warm and cosy in Winter

Cool and relaxing in Summer

Fast fitting with minimal disturbance

Structurally tested GRP framework

No timber = No moisture absorption or rotting

No aluminium = No condensation/thermal bridging

Lightweight structure, ideal for installation on conservatory framework

Industry leading energy values

Building regulations compliant