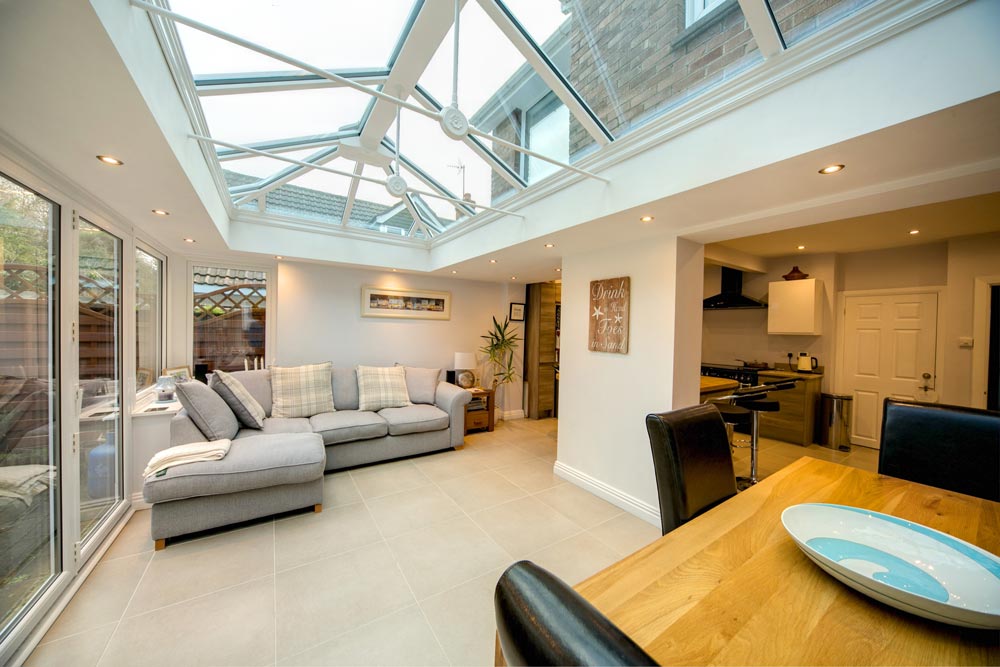 Ultraframe Classic Roof
The Classic Conservatory incorporates high performance roof glass with a range of optional extras.
Choose from traditional or contemporary styles and bring your garden into your home by using full height glazing and bi-folding, sliding or French doors. A Classic Conservatory has a number of performance glass roof options.
Decorative cornices
Choose a curved cornice for an elegant traditional look or a 
flat cornice for more modern designs. One, two or three tier flat cornices finish your structure in style, while hiding the gutters.
Insulated internal pelmet
The internal pelmet is available in any depth between 300mm and 1200mm, meaning you can enjoy the light of a conservatory, the look of an orangery and the solid feel of an extension, all in one great value option. Not only will you gain added insulation, you'll also add ambience, with space for downlighters, spotlights and speakers. 
Central lighting panel
Choose a central lighting panel and add your choice of light fittings to the central roof ridge. Consider creating discrete pools of light for dining or relaxing, or add feature lighting as the focal point of your design. Insulated for added warmth, the panel can also be painted to match your décor.
Ventilation
The type of ventilation you need is specific to your conservatory, based on many factors such as size, shape and most importantly, aspect in relation to the sun. South facing sites may need more ventilation than North facing sites, and other factors to consider include overshadowing from obstacles such as trees and buildings. 
A range of ventilation options are available to create a comfortable living environment, all year round.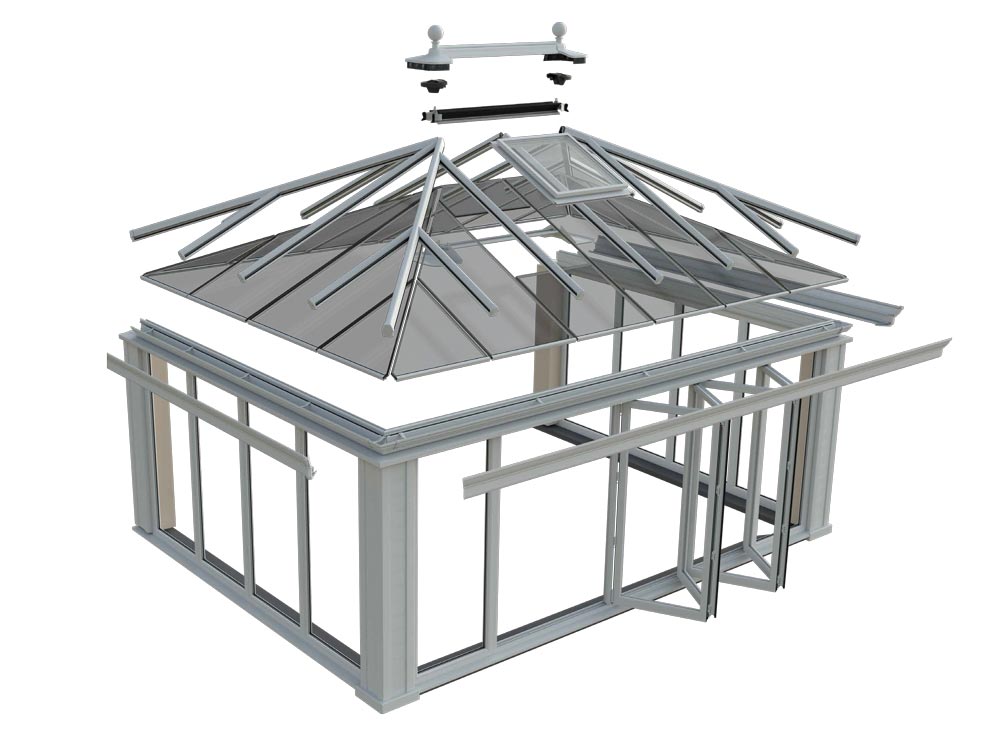 Reasons to fit the Ultraframe Classic Roof
Customise Unbeatable range of design options
Quiet: Unbeatable noise reduction
Fast: Quickest installation tim
Easiest: Unique click-fit installation
Glazing options
Light Transmission
Percentage of light transmitted through the unit. A low % can reduce glare from the sun.
Solar Rejection
The proportion of the sun's heat that is rejected.
Generally the higher the percentage the better the glass is. However, if you have a North facing or shady site you may want solar rejection to be lower.
U-Value w/m2
A measure of how good the material is at preventing heat loss to the outside.
The lower the figure, the more thermally efficient it is.
Self Cleaning
All Conservaglass is self cleaning and specially designed to remain cleaner for longer than conventional glass. The transparent coating on the glass harnesses the power of ultra-violet rays from the sun and rain (or water) to break down dirt
and grime, then wash it clean away.
UV Protection
The higher the percentage, the lower the possibility of furniture and fabrics fading.
Quality as standard
All our glass is toughened, double glazed safety glass: 4mm glass – 16 mm Argon filled cavity – 4 mm glass, with black warm edge spacer as standard. It is manufactured in specialist roof glass factories and guaranteed for 10 years.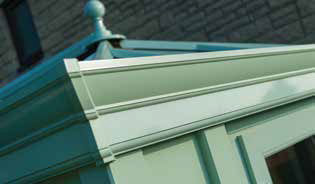 Colour
Standard and bespoke colours are available to order on Ultrasky Roof, Lantern and Flat Skylight.